Alaska Pacific Seafoods
Regular price
$119.99 USD
Regular price
Sale price
$119.99 USD
Unit price
per
Sale
Sold out
This high-grade salmon roe is sold only in the highest Premium Quality possible.
Origin: Alaska 
Brand: Alaska Pacific Seafoods
Pack Date: 07/2022
Best Before: 07/2024
Species: Oncorhynchus Gorbuscha
Ingredients: Pink Salmon fish eggs, Salt.
Grade: Pink
Type: Wild
Fish Egg Size: Large
Weight: 1000g / 35.2 oz
Storage: 29 - 32 F
Shelf Life Refrigerated: 2 weeks
Availability: Usually ships within 1 business day
View full details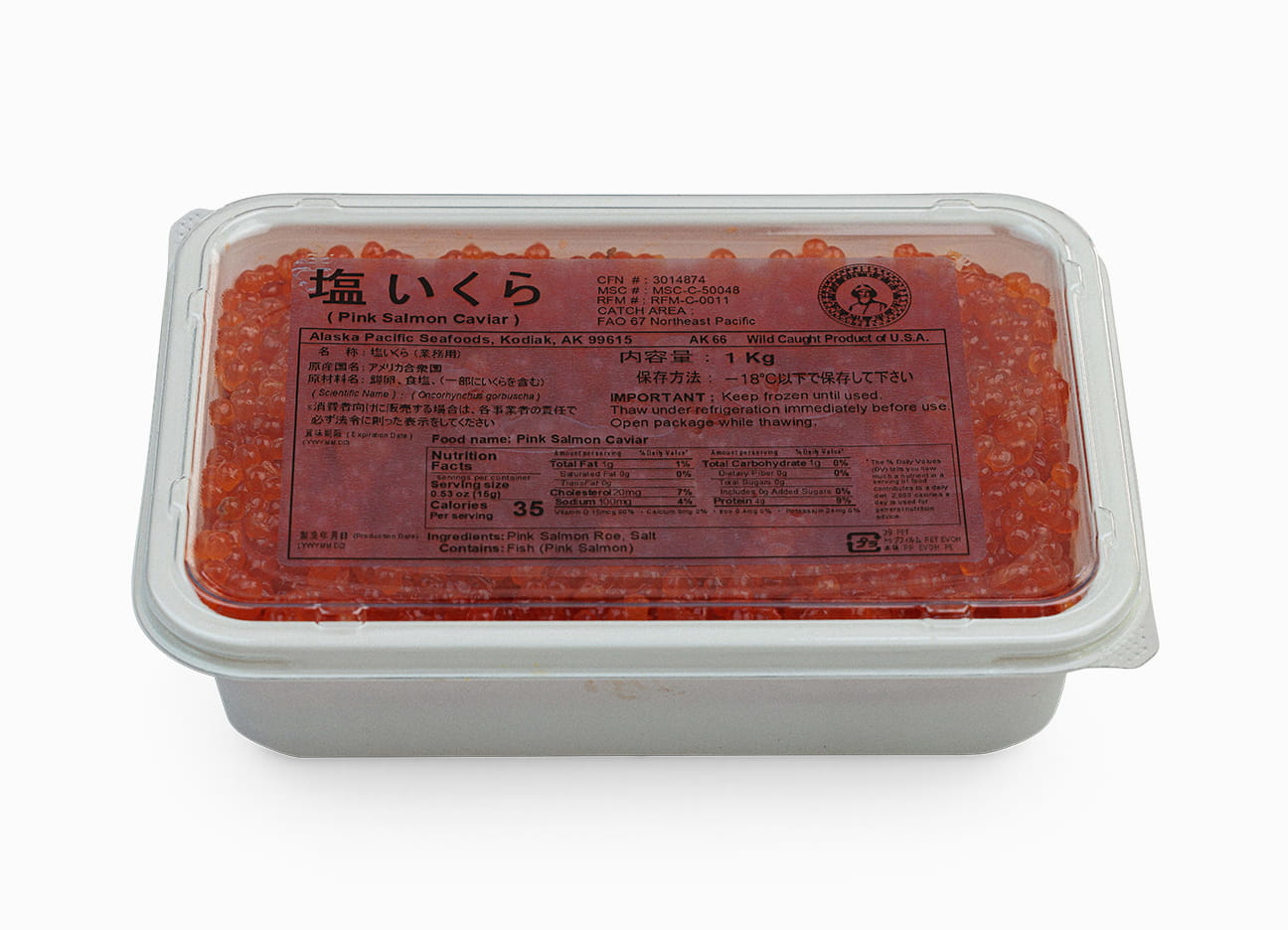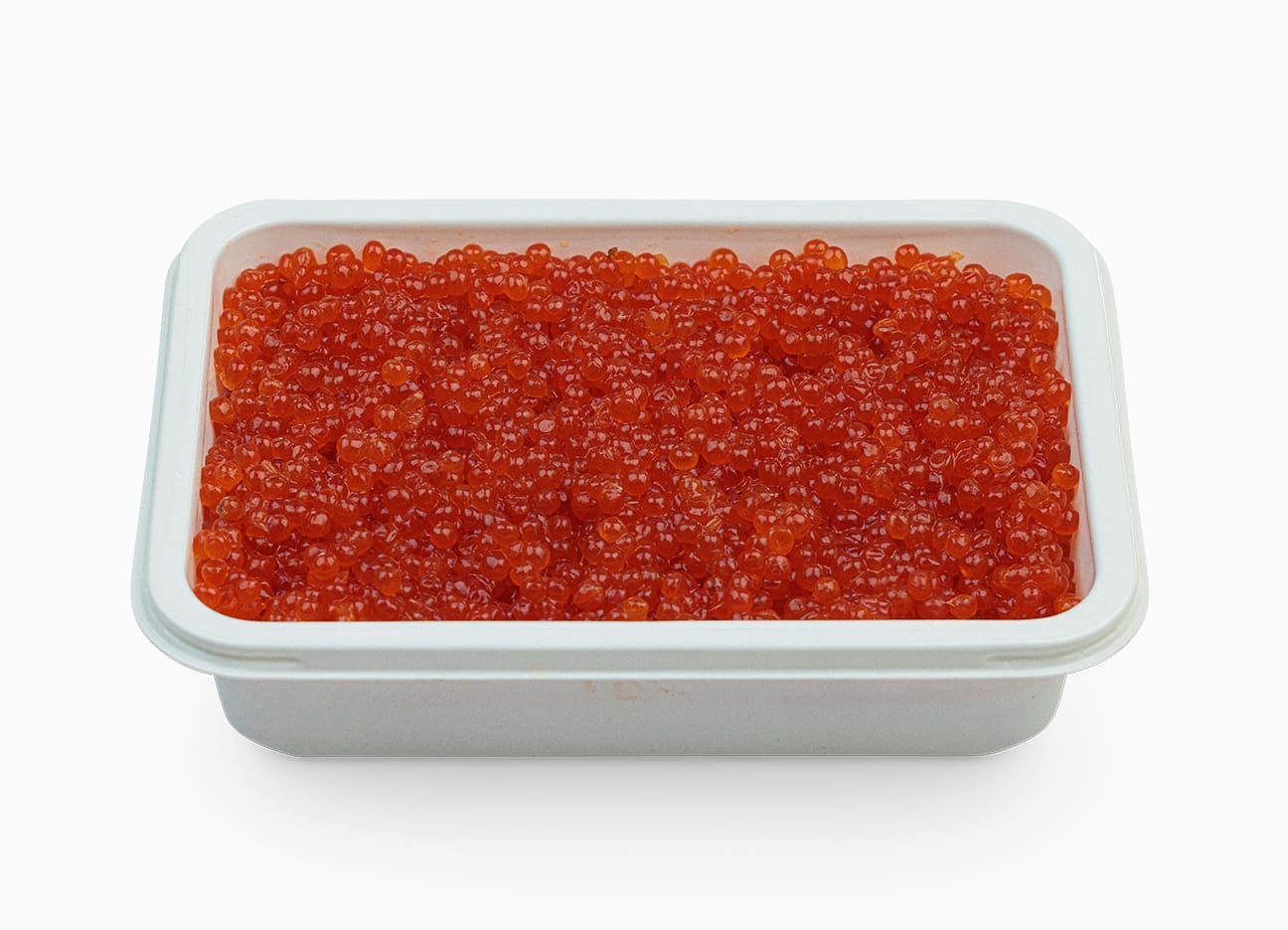 Product Details
Product description

Wild Pink Salmon Red Caviar Alaska Pacific is ocean-harvested caviar that carries the bold flavor profile of the untamed sea. Bringing a distinguished taste to your table, these delicious salmon fish eggs are an elegant option for a guest plate—or an everyday treat for the discerning diner.
Nutrition Facts

Serving size: 0.53 oz (15 g)
Calories per serving: 35
Total Fat: 1g - 1% DV
Saturated Fat: 0g - 0% DV
Trans Fat: 0g - 0% DV
Cholesterol: 20mg - 7% DV
Sodium: 100mg - 4% DV
Vitamin D: 1.5mcg - 8% DV
Calcium: 8mg - 0% DV
Potassium: 24mg - 0% DV
Iron: 0.4mg - 0% DV
Protein: 4g - 9% DV
Omega-3: 456mg

The information provided on this website have not been evaluated by the Food and Drug Administration and are not intended to make health-related decisions.